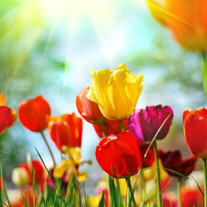 Dorothy May Persun
November 30, 1927 — June 9, 2013
Send A Card
Dorothy May Persun
, 85, of Cogan Station passed away on Sunday, June 9, 2013 at Buffalo Valley Lutheran Village.
She was born on November 30, 1927 in Williamsport, the daughter of the late Fredrick John Hurley and Stella Viola Diehl. On October 20, 1946, in Newberry she married Howard Calvin Persun, who passed away on May 3, 1983.
Dorothy
graduated from Williamsport High School Class of 1945.
Dorothy was a homemaker and served as Advancement Chairman for Boy Scout Troop 5 and Pack 5.
Dorothy enjoyed horses and keeping in touch with old friends via Facebook and email.
Surviving are four children, Howard, Terry, Jeri, Randy, nine grandchildren, and four great grandchildren.
She was preceded in death by brother, Robert F. Hurley.
Services will be conducted privately.
In lieu of flowers, memorial contributions in Dorothy's memory may be sent to the American Diabetes Association, P.O. Box 11454, Alexandria, VA 22312, Keystone Paralyzed Veterans of America, 1113 Main Street, Pittsburgh, PA 15215-2407, Arthritis Foundation, 3544 N. Progress Ave., Suite 201 Harrisburg, PA 17110.
---
To order
memorial trees
or send flowers to the family in memory of Dorothy May Persun, please visit our
flower store
.