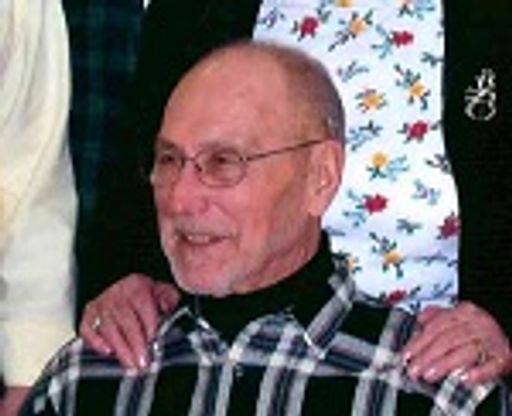 Warren Elmer Boney
July 1, 1929 — July 15, 2013
Send A Card
Warren Elmer Boney
, 84, of 123 Main Street, Hartleton, passed away suddenly and unexpectedly at 1:30 PM, on Monday, July 15, 2013, at his residence.
He was born on July 01, 1929 in Lewis Twp., Union Co., the son of the late Issac Elmer and Vernie (Ocker) Boney. On January 31, 1958, in Lewisburg he married the former Ava M. Bierly, who survives. Together, they shared 56 years of memories.
Warren
graduated from Mifflinburg High School class of 1946.
On June 10, 1947 he enlisted in the US Army, serving until his honorable discharge on November 18, 1948.
He was a member of the former Millmont United Methodist Church, where he serviced as a Sunday school teacher and treasurer.
Warren worked as a business agent representing Pennsylvania House Furniture Employees for the Upholsterers International Union of North America, retiring in 1989 after 35 years of service.
He was a life member of the National Rifle Association, life member of Whittington Center Gun Club, Raton, New Mexico.
Warren
enjoyed spending time at his cabins, where he loved to cut wood and go hunting.
Surviving are one daughter, Gini Sears of Selinsgrove, one stepson, David R. Hendricks and wife Nancy of Montandon, two grandchildren, Richard Adams of New Jersey, Gina Adams of Milton, one step grandson, David W. Hendricks of Mifflinburg, two great grandchildren, Seirra Rehm, Ethan David Hendricks, one sister and brother-in-law, Margaret and Pastor Fred Yarger of Millmont, one brother and sister-law, Ernst "Ike" and Margaret Boney of Millmont. Also, surviving are many nieces and nephews.
He was preceded in death by one brother, Bruce Boney on October 5, 1985, and a sister Marie Sparks on March 29, 2013.
Family and friends are invited to the viewing from 10 to 11 AM on Saturday at the Dominick T. Adamo Funeral Home, 247 Chestnut Street, Mifflinburg, where the funeral will be held at 11, with the Rev. Mark Messner, pastor of Lincoln Chapel United Methodist Church, officiating.
Interment with full military honors accorded by Veteran's from the Mifflinburg American Legion will be in Hartleton Cemetery.
In lieu of flowers, memorial contributions in Warren's memory may be sent to Mostly Mutts Inc, 284 Little Mountain Rd, Sunbury, PA 17801-5534.
---
To order
memorial trees
or send flowers to the family in memory of Warren Elmer Boney, please visit our
flower store
.